Let's discover and
savor the splendor of fine wine.
Welcome to Joie de Vin! We are your hosts, Sommelier Peggy and Brian Dean. We are wine lovers, educators and connectors in Los Angeles. We conduct virtual wine tastings and live events for companies, fundraisers and groups. A virtual wine tasting is a wonderful way to treat your clients or team. Then try our customizable wine club featuring sustainable, organic and biodynamic wines from France and California. And, call on us to help build your collection while providing advanced food and wine pairing guidance. We will deliver personal, concierge service to please your palate and budget. Let us tempt your tastebuds, challenge your mind and expand your horizons. Santé!
The many ways we bring joy to your world
Book an in-person or Virtual Wine Tasting
We can conduct a virtual wine tasting for you on Zoom—or an in-person soiree in Southern California. Let us entertain and enlighten your group, from 10 to 100. Contact us now to discuss your special event and connect you with friends or colleagues!
PEGGY DEAN
SOMMELIER, WSET DIPLOMA CANDIDATE
Peggy's love of great wine, nature and travel led her to advanced studies with the Wine & Spirit Education Trust (WSET). She achieved Level 3 with Distinction and is now working on the prestigious Diploma in Wines, WSET's highest accreditation. Peggy is the Sommelier at Pacific Standard Prime, the Sustainable Steakhouse, where she lives in Redondo Beach, CA. She assists restaurateurs in training staff on wine and building out their wine list. She is also a Wine Ambassador for the Boisset Collection, a leader in organic & biodynamic viticulture. Peggy conducts educational tastings for groups, virtually or in-person, and manages a robust, customizable wine club. She lives with her husband and partner-in-wine, Brian.
BRIAN DEAN
PERSONAL WINE CONCIERGE
Brian became a wine aficionado on his first trip to Napa Valley in 1996. Since then, he's been a member of a dozen wine clubs—yet none compare with the Boisset Wine Society, which he proudly represents. He enjoys conducting tastings with his wife Peggy, and the two take an annual trip to France to taste and explore all of the splendor this country has to offer. Brian helps customers build out their wine cellar and plan the menus for wine dinners. His other business is a virtual marketing agency, Dean Creative, which specializes in branding, websites and video production. He launched this firm after working as a copywriter and creative director for big ad agencies in his hometown of Pittsburgh, PA and Washington, DC.
Our Upcoming Virtual Wine Tastings
Join an upcoming tasting below to expand your knowledge or palate and meet new wine lovers. Or, let us curate a private tasting event for your group. We conduct in-person events in greater Los Angeles—or virtual tastings anywhere in the world. A virtual event is a great way to connect with friends and family, near and far—or to entertain clients and staff in various locales.
Treat Clients, Staff or Friends to a Private Wine Tasting. Your Date/Time.
Book a guided, online tasting for your company or group with Sommelier Peggy & Brian Dean. Then, expand your palate and knowledge by engaging with the pros. Our tastings are entertaining and educational. Three lovely wines will be sent directly to your place, then you'll receive a Zoom link to join the online session. Let's discuss your options for a wine flight and an event date and time that suits your group.
PRTC Corporate Tasting & Celebration Saturday, February 4 at 4:00 pm PT
This is a private corporate wine tasting for the officers of a commercial real estate firm for several offices in California. Managers will learn, laugh & connect during this fun, educational tasting that includes a French Champagne, a White Burgundy, and a Châteauneuf-du-Pape blend. Suggested food pairings will enhance the experience. Engage Peggy and Brian for your next corporate retreat or team building event. Reach out to us now.
Plan your own virtual fundraiser featuring a professional wine tasting
Peggy & Brian have helped numerous charities and nonprofits raise funds and connect supporters. Let us help plan your next virtual fundraiser to unite people across state lines and general vital revenue. For your guests, that means no travel. And no fuss. In fact, we'll use our marketing expertise to help promote your event with smart copy and graphics. Just reach out to us today, and we'll make your next event a success.
Our Wine Society is like 23 premium clubs all in one—and it's free to join.
We're thrilled to represent one of Earth's finest wine companies
The Boisset Collection features renowned wineries in France and California, all owned by the Boisset family from Burgundy, France. They have a passion for rigorous organic farming practices and remarkable, high-quality wines. Most of the acclaimed wines in our portfolio are small-lot, exclusive and not available in restaurants or stores. Explore our wine list now. Revel in the quality later.
Elegant gifts for any person or occasion
Let us help curate your corporate gifts or holiday presents to friends and family. We have lovely wine gift sets, gourmet food items, luxury lifestyle items and accessories to please everyone on your list.
Happy Holidays from CAPAssurance!

Please select a gift from the Boisset Collection below.
Thank you for your partnership and trust! We wish you a wonderful holiday season and we look forward to much success together in 2023.
Santé! —The CAPAssurance Team
"French Fab Fizz" Sparkling Wine Gift Set
Travel to the most famous wine region on Earth, Burgundy, France. Then savor outstanding Sparkling wines produced in Méthode Traditionnelle, the classic Champagne method. This elegant gift set includes 2 bottles of delicious Crémant de Bourgogne: JCB No. 69 Brut Rosé & JCB No. 21 Brut. This gift will arrive at your door in a beautiful premium gift box.
"Thrills & Chills" White & Rosé Wine Gift Set
This lovely 2-bottle gift set includes 1 bottle each of the DeLoach Russian River Valley Vieilles Vignes (Old Vine) White Blend and 1 bottle of the Sonoma Coast Rosé of Pinot Noir. These lovely wines are ideal for white wine lovers and pair with many soft cheeses, hors d'ouerves, salads and holiday fare. They'll arrive on your doorstep from Napa Valley packaged in a lovely premium gift box.
"Vive la Frenchie" White & Red Wine Gift Set
You'll drool for these wonderful wines from Frenchie Winery, Napa Valley's first dog-friendly winery. This elegant 2-bottle gift set includes 1 bottle each of Frenchie North Coast Blends: the "Celebration" White & "Collage" Red. Both are from the North Coast AVA and pair with many classic holiday favorites. They'll arrive on command, packaged in a beautiful premium gift box.
"Alexander the Great" Red Wine Gift Set
Savor two powerful red wines from historic Buena Vista Winery, California's first premium winery, est. in 1857. This 2-bottle gift set includes 1 bottle of each: our Alexander Valley Merlot and Zinfandel. Both are delicious and deliver the unique flavor of one of Sonoma's warmest AVA. They'll arrive at your door in a beautiful premium gift box. Glass & snacks not included.
"Healthy Nibbles" Gourmand Gift Set
Savor a variety of tasty, yet healthy treats over the holidays from Oakville Grocery—California's oldest continuously operated grocery store. This gift set features 6 pouches of snacks: Revitalize Mix, Raw Nut Blend, Dried Pear Halves, Dried Apricots, Raw Almonds & Shelled Pistachios, plus an Oakville Grocery tote. All will arrive on your doorstep in a premium black gift box.
Please provide your information below and your gift will be shipped directly to you:
Professional wine consulting services
Restaurant staff training in fine wine
Restaurant and club owners to need skilled support to train staff in wine and service. We'll set high standards for your servers. And help build your wine list with rare and unique wines.
Wine cellar consulting & procurement
Let us help fill that wine cellar or chiller with an array of fine wines, old world and new. We'll learn your palate and budget, then make wise choices that suit you perfectly.
Wine dinner planning & execution
Take the stress out of entertaining. Tap us to plan and supervise your wine dinner for clients or friends. We'll hire the caterer, plan the menu, select wines and ensure success.
Corporate events & education
Treat clients or staff to an evening of enlightenment. From a casual open house with wine and hors d'oevres—to a guided learning experience or tasting. And, we'll facilitate the joy.
A few glowing testimonials from valued clients
Peggy & Brian have conducted hundreds of virtual wine tastings and in-person events. And, they've received rave reviews. Here are a few favorites.
We held 6 tastings in a month with our top corporate clients. The feedback was terrific—they loved it and Peggy did an outstanding job to make our experience a lot of fun!
Vice President / Business Development
"Peggy hosted an incredible evening of virtual wine tasting for my office community of 50 satisfied guests. The event was full of great wine, learning, and plenty of laughing."
Director of Community Experience, PCT Los Angeles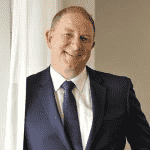 "I have been part of in many zoom tastings. This is the best virtual wine tasting—by far! This one was fun, educational and entertaining. Great job, Peggy and Brian!"
Synergy Health Care Cooperative of Los Angeles
Staying connected in a pandemic was challenging, but Peggy & Brian made it easy. I highly recommend them and this form of networking. The wines were great! We'll do it again!!"
SVP & Chief Underwriting Officer, RCT Group
FOLLOW THE DEANS AND THEIR WINE ADVENTURES ON THESE social channels
I heard it through the grapevine …
Our Sommelier wine blog features the latest trends in the wine world, tasting notes on fabulous wines and the vino adventures of Peggy and Brian Dean. Enjoy!
<!—-><!—->
<!—->
<!—->
<!—->
<!—-><!—->
<!—->
<!—->
During Covid-19, companies are craving new ways to connect with their clients […]